Add or Remove
Products Anytime
Brave Bird - Medium Roast
We call this our Brave Bird. It's a delicious blend of Ugandan and Central American coffee that is sure to satisfy. A full bodied and well rounded taste, complete with fruity brightness and chocolaty comfort, it's the perfect combo to start you day. Not only is this the coffee that started Eagle & Crane, it's also our owner's favorite!
Our Impressions: Milk Chocolate, Malt, Rhubarb Jam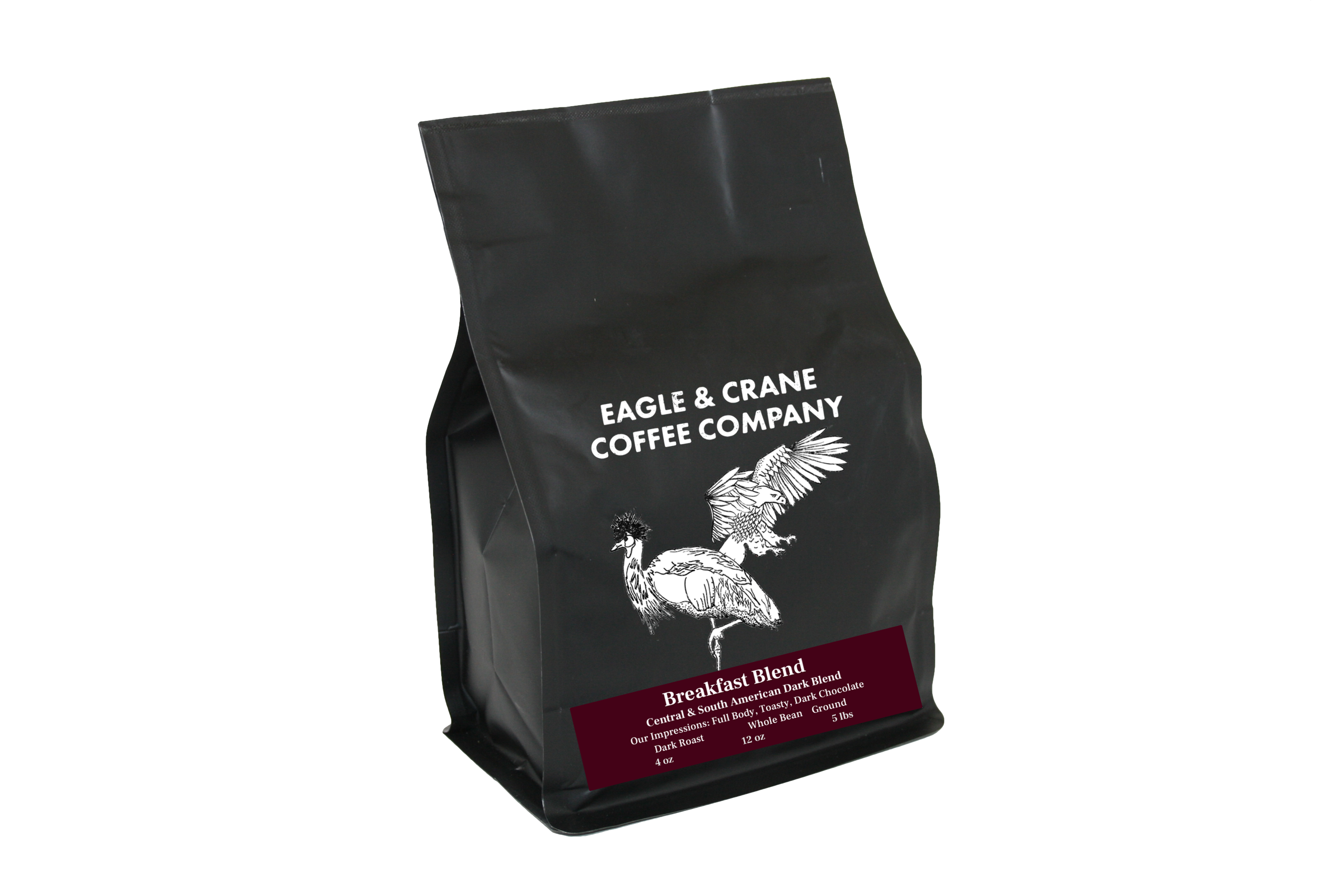 Breakfast Blend - Dark Roast
Wake up to our Breakfast Blend! This delicious mix of Columbian and South Mexican coffee is the perfect blend to great you in the morning. Full body, strong, and dark. It'll give you the boost you need while keeping the Eagle & Crane experience.
Our Impressions: Dark Chocolate, Malt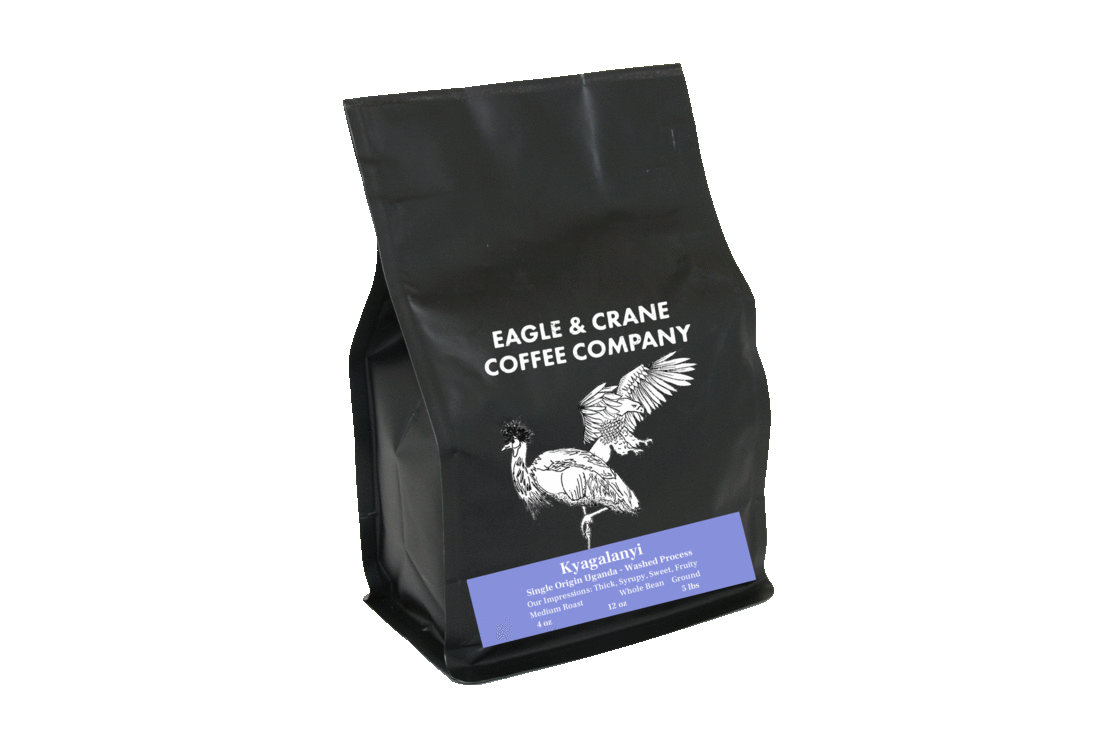 This coffee's a wildcard! Much like wine, the flavor profiles of each coffee change based on the area it's grown in and how it's fermented after it's harvested. With so many coffee from all around the world, why stick to just one! Our Coffee of the Month subscription will change every month based on what we're liking and drinking ourselves. I hope you brought your passport because we're going places!

Our Impressions: Variable

This ain't your grandpa's decaf.Our signature decaf is indistinguishable from the other birds.

Our Impressions: Smooth Creamy Chocolate, Full Body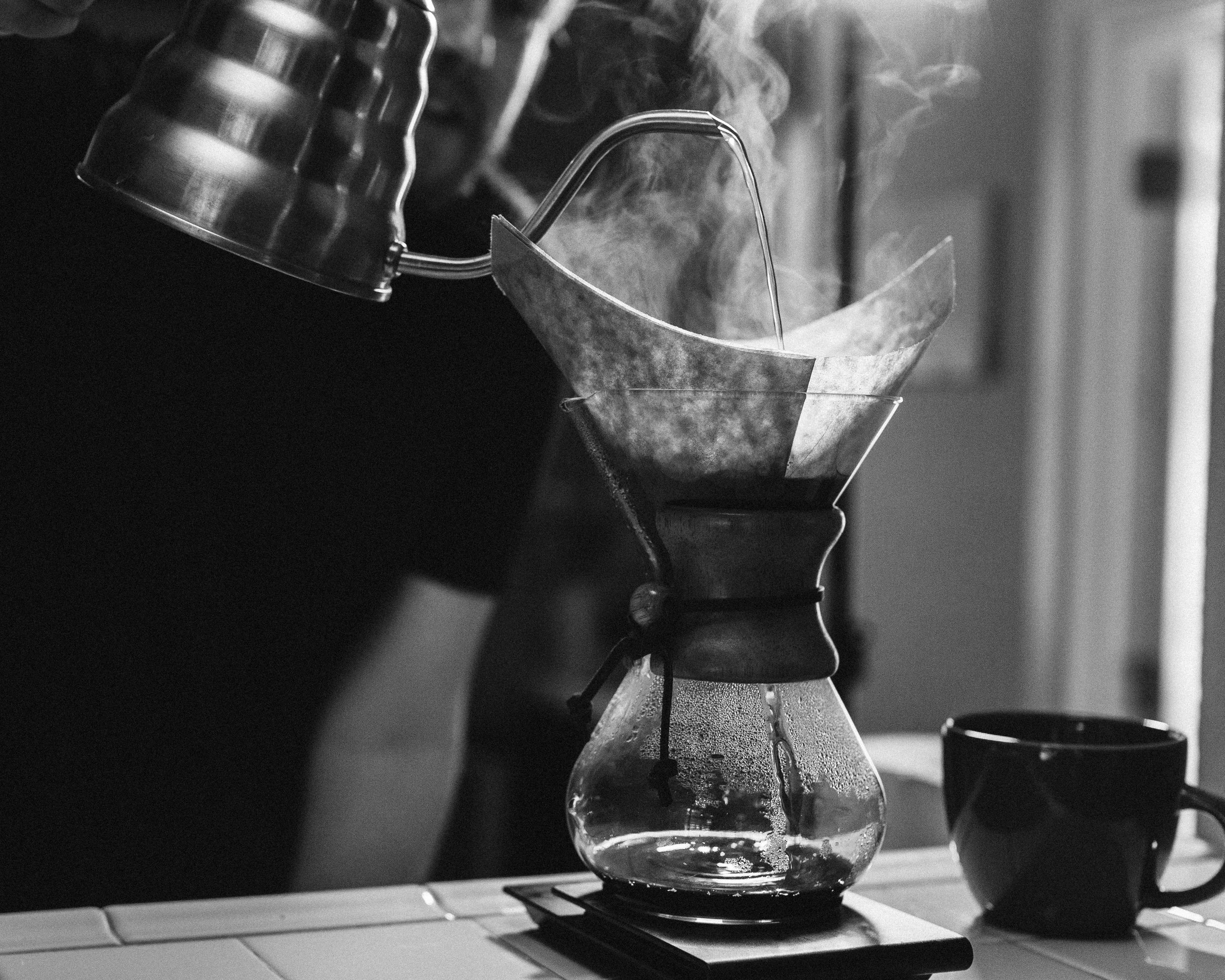 What was once a humble subtropical shrub later became the fuel of the Industrial Revolution and is now a necessary start to many people's days. Like all things, coffee's impact on the world depends on how we value, source, and prepare it for sustainability. That's why we rely on subscribers to transform the "Folgers-value" misperception of coffee as cheap (and bitter) into a consistent, long-term investment worthy of a price that upholds living wages and ongoing relationships with farmers.
With the reliable support of our subscription model, members also save over 15% off the standard price of specialty coffee.